Vladimir Mrljak, DVM, PhD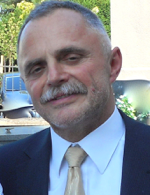 vladimir.mrljak@vef.hr
VetMedZg Project Coordinator, Prof. Vladimir Mrljak gained his PhD in Veterinary Medicine by the faculty of Veterinary Medicine University of Zagreb. He is the former Head of the Clinic for Internal Diseases (2001-2006), and currently main researcher on the research project of the Ministry of Science of the Republic of Croatia. Prof. Mrljak is also member of the international COST project (member of the Management Committee of the COST Action FA 1002: Farm Animal Proteomics). From the earliest days he has shown major interest in research and professional advance, and has taken active part at numerous veterinary and human medicine meetings, symposia and congresses. His main areas of scientific and professional interest are pathogenesis of babesiosis and other vector-borne diseases, and clinical laboratory diagnostics. Prof. Mrljak is author of more than 60 original research and professional review papers (30 in CC indexed journals) published in eminent international journals and more than 40 congress and symposia papers.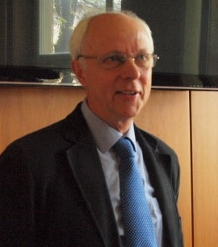 David Eckersall, DVM, PhD
Professor David Eckersall graduated from the University of Liverpool with a BSc in Biochemistry (1973) and a PhD in Biochemistry from University of Edinburgh (1977). He is a Fellow of the Royal College of Pathologists, a Fellow of the Royal Society of Biology and a Member of the Academia Europaea. Prof. Eckersall is the Professor of Veterinary Biochemistry at the School of Veterinary Medicine, University of Glasgow. His research has been focused on the diagnostic applications of protein analysis in veterinary medicine and has published over 200 peer reviewed papers and co-edited the first text on animal proteomics (Methods in Animal Proteomics, Wiley). He was the Chair of the COST Action for Farm Animal Proteomics (2011-14). He was awarded the Heiner Sommer Prize of the International Society for Animal Clinical Pathology for Lifetime Contribution to Animal Clinical Biochemistry in 2008 and the Siemens Prize of the Division of Animal Clinical Chemistry of the American Association of Clinical Chemistry for Contributions to Animal Clinical Chemistry in 2010. Scientific papers of prof. Eckersall have been published in a variety of refeered scientific and veterinary journals and over 100 presentations have been made at national and international conferences. Prof. Eckersall's number of articles: 218, number of citations: 8016 (Google Scholar), Hirsch 'H' index: 46 (Google Scholar).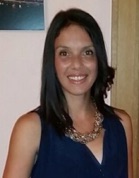 Anita Horvatić, PhD Chemistry
Anita Horvatić gained her PhD in Chemistry (2014) from the Faculty of Science, University of Zagreb. From 2005 to 2009 she was employed in Pliva R&D in Laboratory for Liquid Chromatography and Mass Spectrometry. From 2009 to 2014 she was working as a research assistant at the Ruđer Bošković Institute, Division of Molecular Medicine, Laboratory for Systems Biomedicine and from 2015 as a postdoctoral researcher. Her scientific work has been focused on biomarker discovery, pathogen diagnostics and protein stability using high-throughput proteomic methods and mass spectrometry. In 2015 Dr Horvatić joined the ERA Chair team at the Faculty of Veterinary Medicine, Zagreb. Her current scientific interest is focused to vector borne diseases and protein-protein interactions. She is author of several papers in peer-reviewed journals, dozen conference proceedings and the US patent. In 2012 she was honoured for the second place in Alltech Young Scientists competition (Eastern Europe Region). In 2013 she obtained the L'Oréal-UNESCO Award for Women in Science.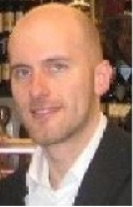 Asier Galan , PhD Biochemistry
Asier  Galan  gained  his  master  (Biochemistry  and  Molecular  Biology)  from  the University of the Basque country, Leioa (Spain) and in 2003 he obtained his PhD in Biochemistry  and  Molecular  Biology  from  the  same  university,  Department  of Biochemistry-   Biophysics   unit   CSIC-UPV/EHU.   In   2003 to   2004   he   was   a postdoctoral Marie Curie network (SMASHYBIO) fellow at the Technische Universität  München, Munich (Germany). From 2005 to 2011 he worked as Head of Proteomics Department at OWL Metabolomics SL, a biotechnological company in Derio, Basque country (Spain), developing diagnostic procedures for liver metabolic disorders. Dr. Galan has followed up his career as senior postdoctoral fellow in diverse areas of proteomics  at Palacky  University  Olomouc  (Czech  Republic) and  recently  at  Ruđer Bošković  Institute  Zagreb  (Croatia).  He  is  author  of  more  than  10  papers  in  peer-reviewed  journals,  a  patent,  delivered  dozens  of  oral  presentations  in  national  and international conferences and his work has been cited around 200 times.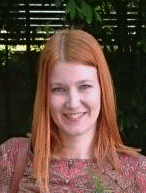 Josipa Kuleš, MSc. Med. Biochem, PhD
Josipa Kuleš holds an MSc in Biochemistry by the Faculty of Pharmacy and Biochemistry of the University of Zagreb (2008) and a PhD in Veterinary Medicine by the Faculty of Veterinary Medicine of the University of Zagreb (2014). From 2008 to 2014 she was employed as assistant – scientific researcher at the Department of Chemistry and Biochemistry, Faculty of Veterinary Medicine of the University of Zagreb, and from 2014 as a postdoctoral researcher. In July 2015 Dr Kuleš joined the ERA Chair team at the Faculty of Veterinary Medicine of Zagreb. Her major research interests are vector borne diseases and clinical laboratory diagnostics in veterinary medicine. Dr Kuleš was awarded as the best young scientist in 2014 by the Croatian society of medical biochemistry and laboratory medicine.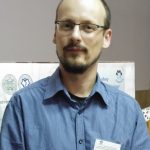 Nicolas Guillemin, PhD Mol Physio and Genetics 
Nicolas Guillemin obtained a PhD in molecular physiology and genetics at the National Institute for Agricutural Researches (INRA) in 2010, about beef meat tenderness. He set up a new Dot-Blot technique for fast protein quantification. He completed a post-doctoral fellowship at the University Laval, Canada, in 2013. He set up a new methodology for SNP markers detection. He identified unknown SNPs related with fertility, and made genetic prediction models. Dr Guillemin integrated the ERA Chair team at the Faculty of Veterinary Medicine of Zagreb in July 2015. He was rewarded by a price during the International Symposium for Young Scientist in Poland in 2008, and a Post-doctoral excellence scholarship at the University Laval in 2012.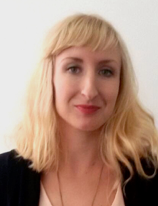 Sandra Dobranić, Project Administrator
MA in comparative literature and portuguese language, has experience with administration and implementation of EU funded projects. She is responsible for project reporting, assistance in the purchase of equipment, organization of meetings, workshops, conferences and dissemination activities, and tracking of project costs.